Bridal Party Event Styling
Flower Girl Event Styling
Mother of Bride Event Styling
Mother-in-law Event Styling
Bride Air Brush Make-Up & Trial
Bridal Party Air Brush Make-Up & Trial
Bridal Party Reg Make-Up & Trial
Mother of Bride Air Brush Make-Up
Mother of Bride Reg Make-Up
Mother-in-law Air Brush Make-Up
Mother-in-law Reg Make-Up
*Champagne Room Rental is if you request to have exclusive use of the room during your services. Trials are non-refundable. Additional styling will require additional appointments
You said YES! Now what…? Let us share in your special day! From the "Yes' to "I do", we will make you look and feel beautiful from head to toe!
HEAD TO TOE BRIDAL BEAUTY GUIDELINES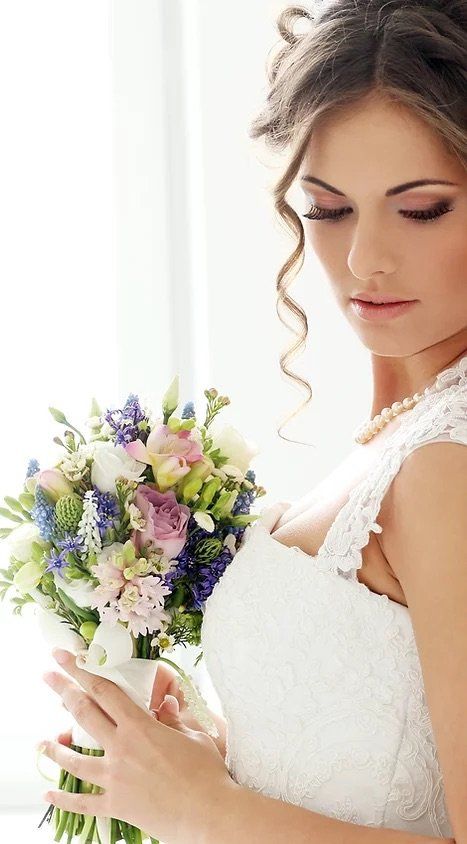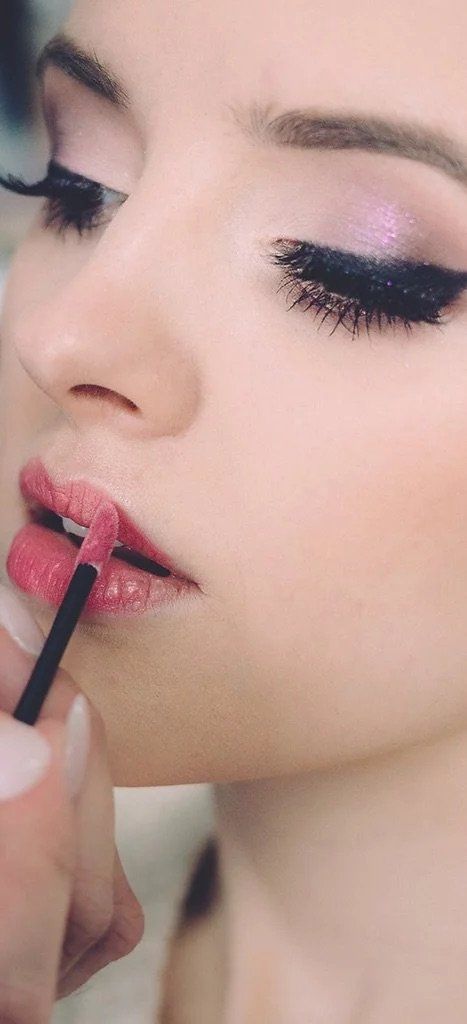 FACE
Healthy skin is a must for the big day. It will allow for a flawless Make Up application, guaranteeing gorgeous! Schedule your first facial six months prior to your wedding. Our skin therapists will create a regimen that consists of monthly facials and home care that will have you picture perfect for the big day. Your last facial prior to your wedding day should be at least one week before.
SKIN
Start waxing 3 months before to allow your skin time to get used to it. Make sure that you are exfoliating and moisturizing to ensure healthy, conditioned skin. All waxing should be scheduled 2-3 days prior to your wedding to guarantee your skin is soft and smooth for the honeymoon! (Hair needs to be long enough for the wax to grab without breakage. We recommend no shaving for 2 weeks prior to the wax appointment)
NAILS
Start your manicures and pedicures a few months before to guarantee soft, healthy hands and feet. For your wedding day, we recommend a gel manicure so you do not have to worry about chips.
HAIR & MAKE UP
Your hair and make-up trials should be scheduled 6-8 weeks prior to the wedding day. Feel free to bring photos of your desired style and make-up, and don't forget your veil or any hair ornaments you might be wearing that day!
Your color and cut should be done two weeks before the wedding date.
HAIR TRIAL ETIQUETTE
Hair trials are just that, trials. During a trial appointment time, we will style your hair in one specific style with some tweaking if necessary. If you require additional time or additional styles, another appointment (with an additional trial charge) will be needed.
We understand that close friends and or family may want to come to your trial appointment. They are more then welcomed to wait in our lobby or Champagne Room while you receive your hair services. For the comfort of all of our guests, and so the stylists can strictly focus on you, they will be prohibited from being on the salon floor.
*Trials For Hair & Make Up Are Non-Refundable.
YOUR WEDDING DAY
Your day is finally here! All of the planning has been done and it is your time to shine!
Remember to wear a button down shirt or sweater so that hair & make-up are not disturbed. Don't forget to bring in any pins, ornamental accessories, or personal make-up products (if you have that must-use product)
Please make sure that everyone coming in for their hair & make-up services are on time for their appointments. We cannot guarantee that we will get you to the church on time, if some of your party comes in late.
We will be here to ensure that scheduled appointments run on time so you can enjoy your day!